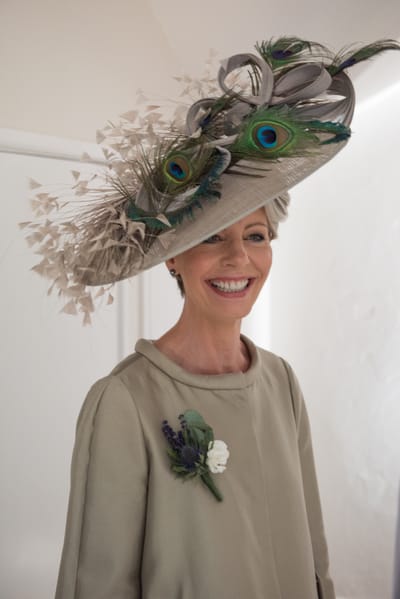 Are you wondering what to wear for that special occasion? Do you get tired of clothes which do not fit properly? Life is not perfect but your outfit can be.
My name is Jane and I am the creative director behind JGG Bespoke. From a very young age, I've had a keen interest in timeless style and elegance. I have always designed my own clothes and for many years been asked my secret to my own personal style.
This culminated at my daughter's wedding, as Mother of the Bride my choice of outfit met with enthusiastic encouragement from a retinue of bridesmaids to find a way to help others create the perfect look for their special occasion.
I work with a small, highly experienced team of seamstresses, who have worked for some of the finest names in fashion; Paul Smith, Harrods, Selfridges and John Lewis to name just a few.
We are more than happy to discuss any designs you may have. At JGG Bespoke we do our utmost to interpret your ideas into reality. We will work very closely with you or we are entirely happy to create your piece with minimal effort required on your part.
Fine fabric is my passion and is the inspiration behind each piece. We use high quality and natural fabrics suppliers of which are British or Italian.
We aim to create luxurious pieces which are beautifully cut, elegantly flattering, fitting of the occasion and most of all beautifully tailored with you in mind.
We pride ourselves on the quality of our work which underlies the entire range. All pieces are created and made in Nottingham. Beautiful fabrics are nothing if not executed to perfection.
I am always happy to discuss your requirements without further obligation. I prefer to work in person by appointment but can work remotely via Zoom. Travel is not a problem if you do not live in Nottinghamshire.
In addition to bespoke pieces, I have curated a small individual design collection of French Jackets with a range of fabrics and finishes. Examples of these can be found in the JGG Capsule Collection.